Compact Palletizer Base Model
​Palletize Boxes / Bags / Pails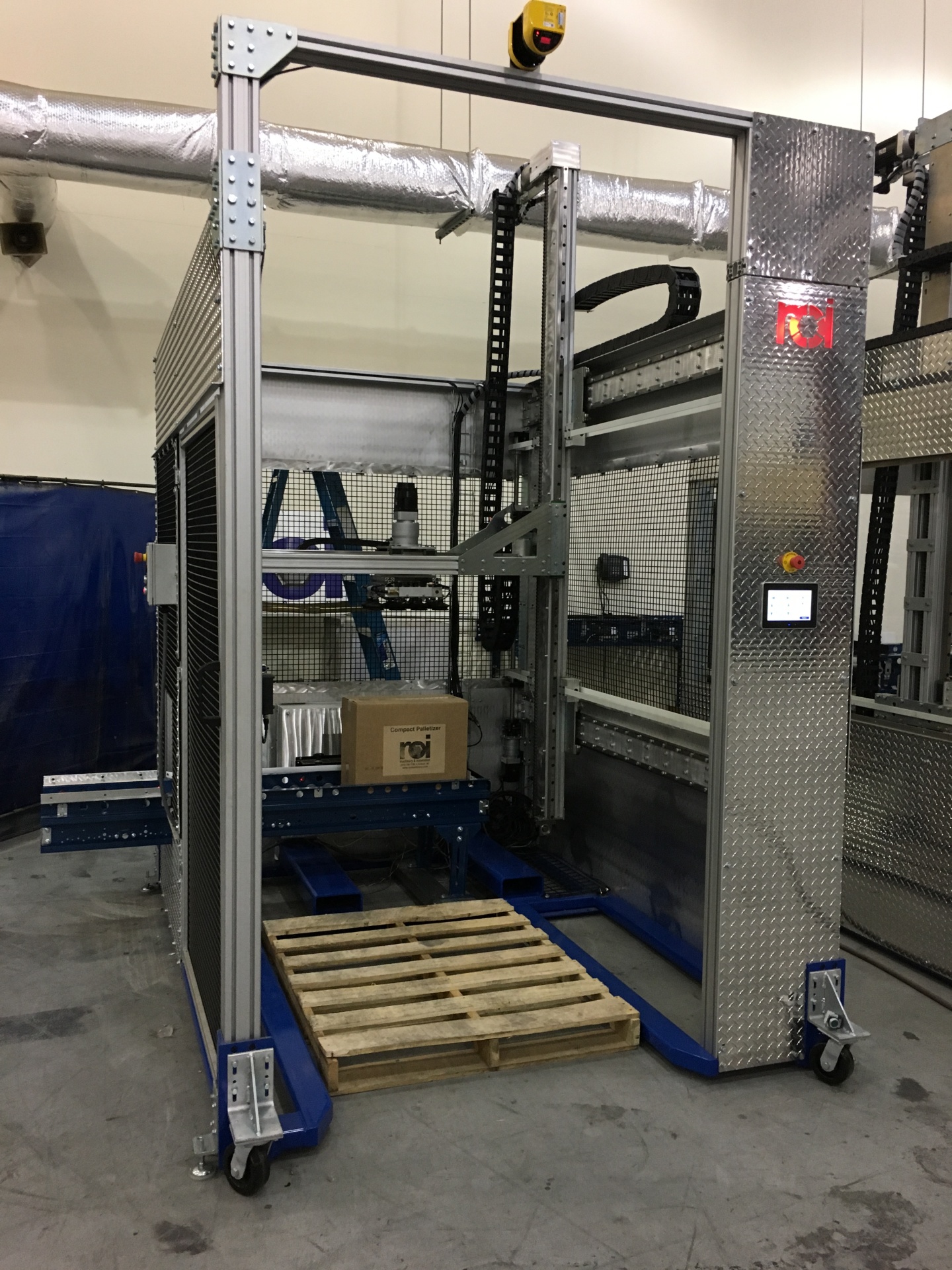 Up to 10 Cycles per Minute

100 kg (220 lb) Capacity

6'8" x 8' Footprint with a Stack Height of up to 100"

​

Fork Pockets and Caster Wheels for Mobility

​Side Mounted Gantry = Lower overall height

​

​3 Year Limited Warranty



High Volume Production Model
​Palletize Boxes / Bags / Pails - with automated pallet handling

Automatic Pallet Infeed / Outfeed
​Pallet Dispenser

optional Box Infeed Buffer System

​optional Stretch Wrapper ​​
​optional Tier Sheet Dispenser

​
Up to 10 Cycles per Minute (pick multiples for higher through put.

100 kg (220 lb) Capacity

8'6" x 10' Footprint with a Stack Height of up to 8'

​Side Mounted Gantry = Lower overall Height




3 Year Limited Warranty
​

​Both the Base Model and the High Speed model include:

​​​Configured to match your line height  

​Configured for Left, Right or Rear infeed

​Safety PLC for monitoring Entries

​Motion Control Servo package

​Up to 5 pallet patterns for 5 box sizes.

Easy Lease Options Available

​Payback in less than 2 years!

​Contact us today for more information

​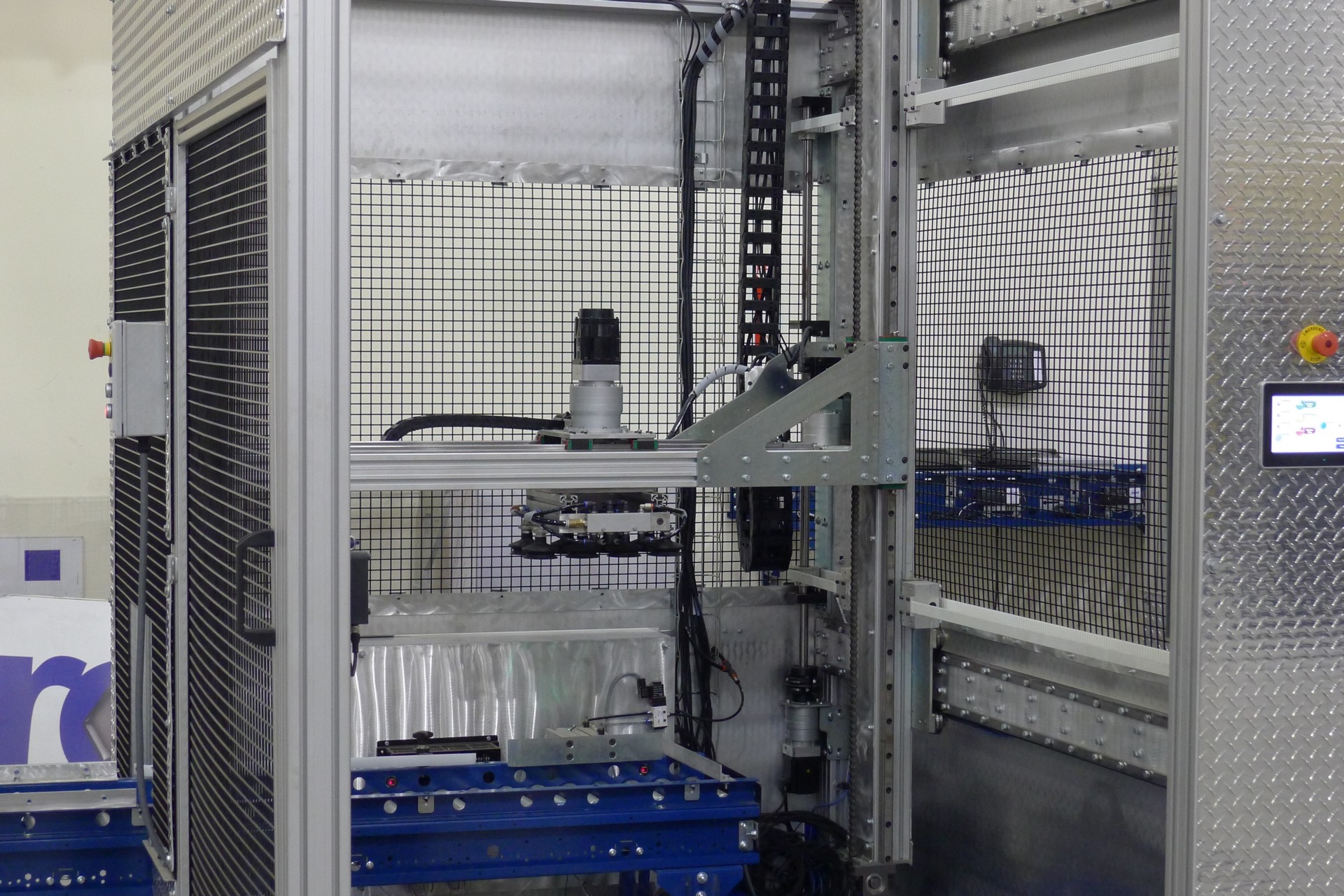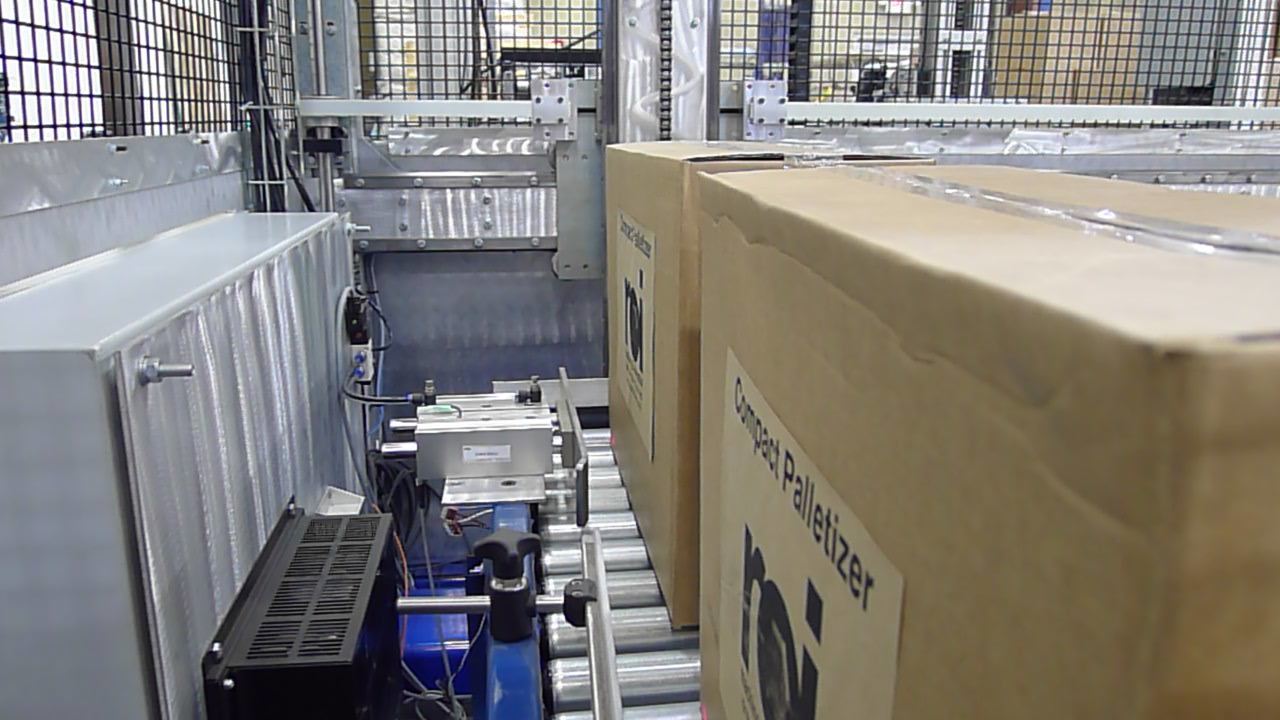 Download the 2 Page Flier
Click on one of the two pictures above to watch the Compact Palletizer in action.
Download the 4 Page Flier